Donate through Amazon Smile!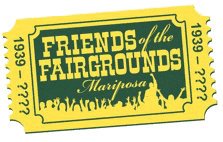 Friends of the Fairgrounds is currently seeking a new Board Member. If you are interested, please send a message detailing your interest and qualifications to the board by clicking here.
Thanks to all who attended our Annual Flea Market
The Flea Market was held on August 7, 2021. We had a great time. We'll be at it again next year, and hope to see you there!
If you'd like a vendor booth for yourself or your organization at this event, drop us a line on our Contact page, and we'll get you set up!