Donate through Amazon Smile!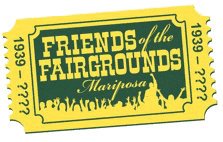 Friends of the Fairgrounds is currently seeking a new Board Member. If you are interested, please send a message detailing your interest and qualifications to the board by clicking here.
Mariposa County Fair Rodeo Royalty Dinner 2021
Congratulations Dez, Emma and Avery!
And thank you to all of our contestants, staff and supporters.